About Yacht Skipper 4u Deliveries
We are commercially endorsed and fully insured, RYA qualified yacht masters with many years experience sailing a variety of yachts worldwide.
Our Yacht Delivery service
We are a group of professional yacht skippers available for deliveries, charter, full time positions and project management.
Our goal is to deliver your yacht to its destination as safely and quickly as possible consistent with the vessel's capabilities. We will provide you with a professional and reliable service that is competitively priced. Safety is always our primary concern and we do not charge for weather delays. We will stay in regular communication with you during the entire delivery process. You will always know where we are and the current vessel and delivery status.
Most deliveries will require a skipper plus one crew. Normal expenses include budget airfare, train, bus or ferry costs to and from the vessel as well as all provisions. See our FAQs for more details.
Sometimes problems do arise.  With a working knowledge of most systems on yachts, if we're not able to solve a problem, we maintain a roster of professional services and quality suppliers to source even the rarest of parts and expertise. Parts delivery can usually be secured within 3-5 working days worldwide!
OTHER SERVICES:
For a small additional fee we can provide a hand valet service which includes deck, cockpit and interior.
Interior wrapping is available on request.  We will protect your yacht's interior with foam wrap for the duration of the voyage to protect her against wear and tear during the passage.
Satellite tracking and messaging via DeLorme tracker
Contact us to add these services to your free, no obligation quote.
Our yacht management services
As well as completing many yacht deliveries and running successful charter services, we have managed significant refit projects on yachts up to 124ft over many years. We are able to oversee refits and work within a given budget, including:
antifouling
varnishing
mechanical
electrical systems
water maker maintenance
plumbing and water systems
GRP
wood
rigging
refit management
About the lead skipper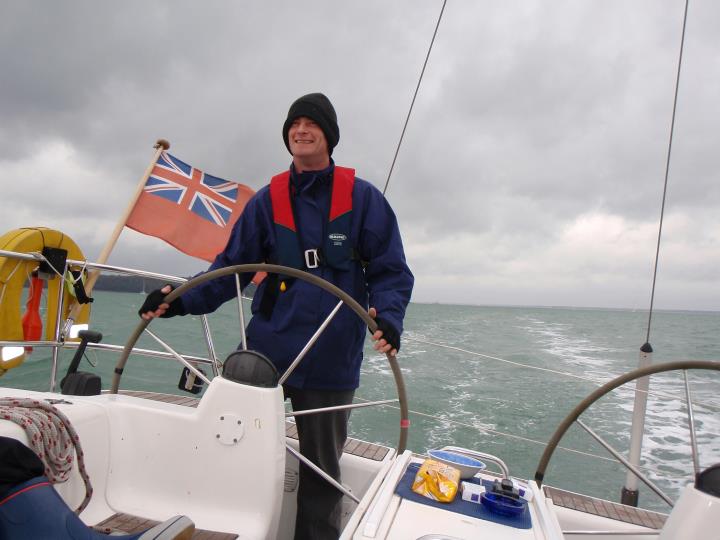 Sven Taylor is a fully qualified Yacht Master with over 25 years experience in the yachting industry.  His sailing and charter log includes Europe, South Africa, the USA, Bermuda, the Bahamas and the Caribbean as far south as Trinidad logging over 200,000 nautical miles on all oceans.
Having run successful charter yachts up to 96ft, including sloop, ketch, gaff ketch, schooner and catamarans, Sven is highly regarded by his peers and clients in all aspects of yachting. He has undertaken a significant number of yacht delivery and refit projects throughout his career and prides himself on maintaining good communication with owners and delivering on time and to budget.
Sven has recently restored and refitted a 34 year old wooden Bruce Roberts 27ft sloop and sailed her, mostly solo, from Southampton to Portugal whilst also completing a number of yacht deliveries and projects.
Sven is fluent in English, French, Afrikaans with a working knowledge of Spanish and basic Portuguese.  Sven is fully insured and a member of Nautilus Maritime Union.  He can be called anytime on +44(0)784-203-8089 while not at sea.